My apartment building is a three storey high concrete building from the late 1970'ies.

With Netstumbler running on my laptop I took a walk around the apartment and the surroundings, to test the signal strength through concrete walls.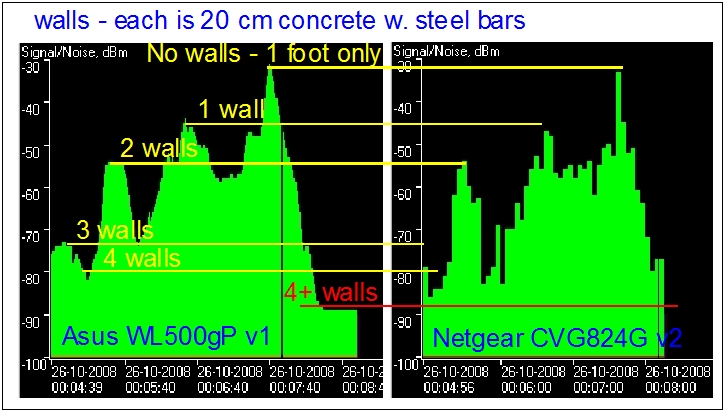 I have two WiFi routers placed close to one another. I like my ASUS WL500gP v1 router.
With DD-WRT loaded on the router, it is possible to increase the Tx power. Some 10-15 dBm may be gained this way, but it's not recommended.
Using the windsurfer parabola one may also be able to increase the Tx strength another 10 dBm. Using a better antenna, this is the recommended way to go, if you need better reception for your WiFi.